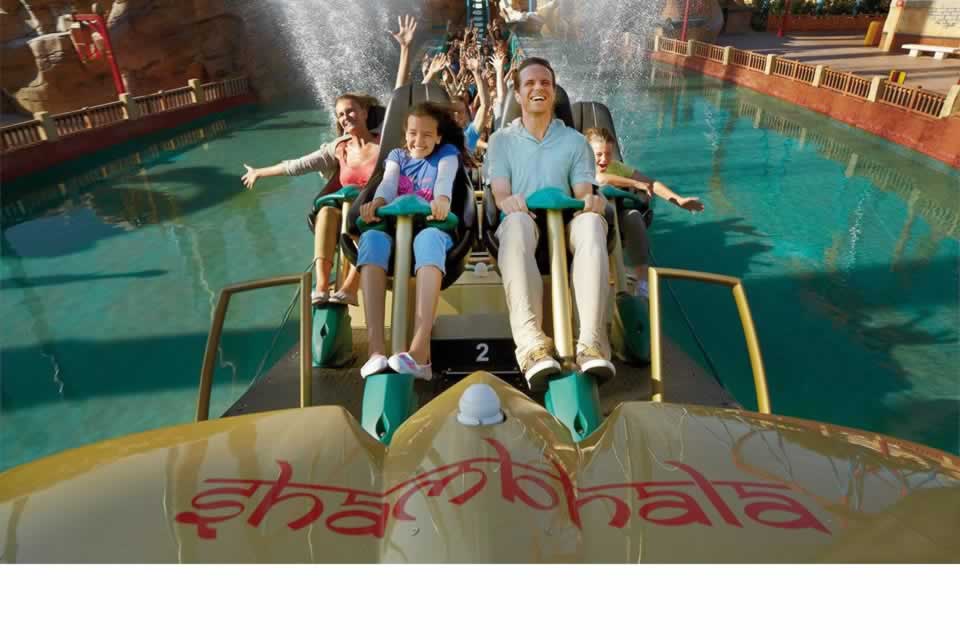 Transfers to PortAventura by private taxi
PortAventura European Destination Resort is an award winning adventure theme park for families and children near Barcelona that welcomes 3.8 million visitors a year. The new star attraction is the Shambhala roller coaster ride which is Europe's biggest. A one day Portaventura ticket for adults is €45 euros and for children from 4 to 10 years €39. When you have bought the ticket - all rides are free. See Port Aventura full price list.
If you want to complement your visit to the city of Barcelona with a unique fun & family experience, book your taxi transfer from your Hotel in Barcelona to Port Aventura. We take you there at requested time and we bring you back once the visit is finished, with all the comfort of a private taxi and the guarantee of a prescribed fare. What you see on the website is what you pay to go. Book Now
Port Aventura is in Vila-Seca near Tarragona, which is 10 minutes from Reus airport by car and close to the seaside resorts towns of Reus, Salou and Cambrils. Port Aventura is 1.5 hour by car from Barcelona and 1.5 hours by train from Barcelona, which makes it a popular one day excursion for visitors to Barcelona.

PortAventura has two top-ranking theme parks - the amusement park and a top class water park called PortAventura Aquatic Park. The PortAventura theme park is fun for all the family and has many action-packed rides and adventures themed on places around the globe like, imperial China, the wild Far West, exotic Polynesia, Aztec México and the mellow Mediterrania. Portaventura also opened the biggest rollercoaster in Europe in 2012 called Shambhala.

PortAventura has four four-star hotels with 2,000 rooms, a beach club and the convention centre for 4,000 people and a golf club. Nearby attractions outside PortAventura include the Roman ruins of nearby city Tarragona which are listed as a "UNESCO World Heritage Site."